Environmental Services
When you trust your project to Integrated Environmental Inc., you get unmatched quality and service, from design through installation and maintenance. We will complete your project on time and on budget. Another benefit of contracting Integrated Environmental Inc. for your commercial project is the seamless transition from installation to maintenance. Our professionals will work closely with your Project Manager, Property Manager and Landscape Architect to get the job done right. One company will do it all.
Our environmental services include the following: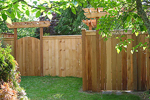 Fencing
We install all types of fencing - temporary, security, concrete, wood, metal & stone fences for all types of projects.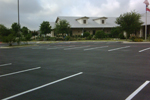 Parking Lots
Let us take care of your asphalt needs – new asphalt installation or overlay, pothole or crack repair, seal coating and crack filling – we can handle all your parking lot, driveway, or private street repairs.
Erosion Control
Integrated works with developers and contractors as well as commercial and residential property owners to eliminate and control soil sediment by reducing and eliminating soil erosion.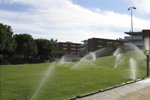 Irrigation
From repairs to adding a zone to new installations for multi-family complexes and new construction, Integrated Environmental provides you with a quality irrigation job that provides the proper water coverage you need for your property.
Retention Ponds
Let us help you with your retention pond maintenance and regulations. We will keep you in compliance with your required regulations and provide the stormwater services you need. For builders and contractors, we can also create and install new retention ponds.s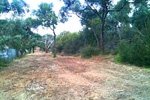 Fire Breaks
Firebreaks or Fuelbreaks are just as they sound, a "break" in vegetation. Commercial properties, subdivisions, and private owners can all benefit from our fire break service, which clears vegetation to break the path and slow down the spread of a wildfire, a must in the dry, windy Texas weather.